Finer By Nature LP are dedicated to delivering your total satisfaction by making your selection of pet food, treats, supplements and accessories as simple as possible. If you have any suggestions or comments please email us using the link on the Contact Us page.
Our Contact details are:
Finer By Nature Ltd
Unit 1 ABC Whitestone Business Park
Hereford
HR1 3SE
Tel: 01432 345388
Email: [email protected]
Finer By Nature is a company registered in England and Wales with a Company Number LP15710,
Vat Reg No 234 9650 91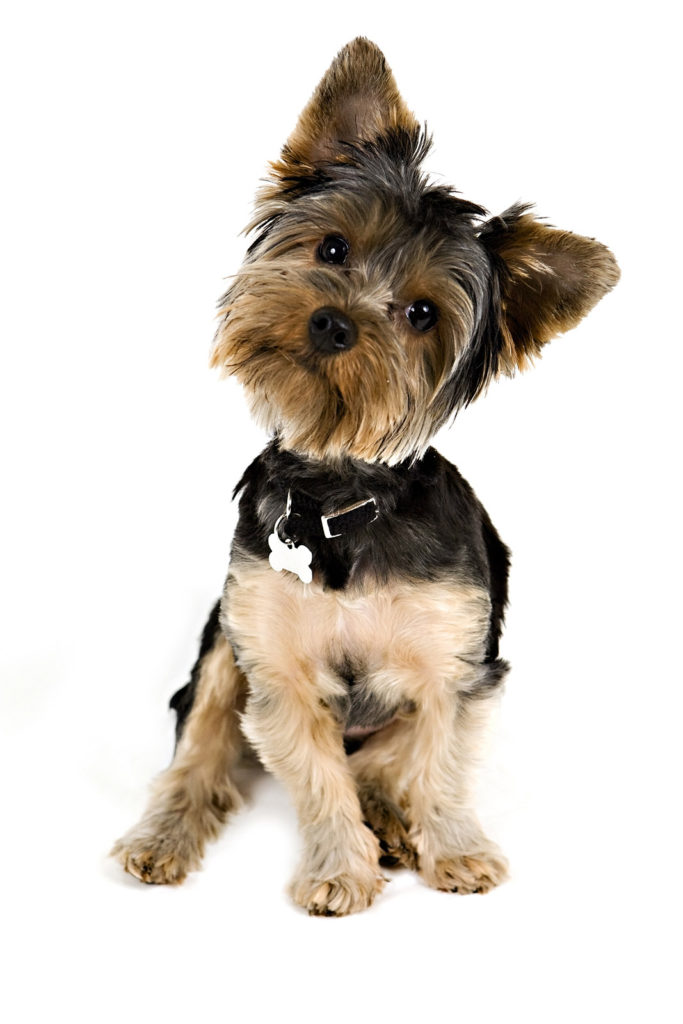 Making A Purchase
We accept payment by both credit and debit cards. We accept, Visa Credit, Visa Debit, Mastercard Credit, Mastercard Debit, Visa Electron and Paypal.
When you receive confirmation of your order, this is only an indication that we have received your order. It does not indicate that a contract exists between us. We will indicate acceptance of your order, and hence a contract between us, when we send you an invoice. We have included this term to protect us in the event that a mistake has been made in pricing, where we have inadvertently under-priced goods, or we are no longer able to supply a particular product. In the case of a price increase, these will be published on our site and accepted prior to purchase. We will not increase the price once an order is place and before the order is dispatched
All financial transactions are conducted in Pounds Sterling (GBP).
All pricing is clearly displayed against each product offered and summarised on the checkout process. Full order confirmation and an invoice will be provided
We do not store credit card details nor do we share customer financial details with any 3rd parties
Shipping And Handling Policy
Goods will ONLY be despatched to addresses within the UK & Ireland. Charges for delivery are not included in the stated product price – Shipping is calculated based on the delivery location and overall weight of the consignment. where the order meets our minimum for free delivery then this will apply. Every product on this site is delivered by our standard service to UK mainland addresses (excluding the Scottish Highlands, UK Islands, Channel Islands, Northern Ireland and Ireland)  all products ordered by this method will normally arrive within 1-3 working days.
Subject to product availability we will ship your order on the next working day (Monday to Friday, Bank Holidays excluded). Products out of stock will be placed on back order and the customer informed. Delivery costs are clearly displayed in the checkout process including free delivery where the order qualifies
All orders are sent via a signed for service (other than Royal Mail 48) and require the recipient to be available at the point of delivery. Where instructed we can request our delivery service to delivery and to leave the parcel in a safe place. Where the recipient is not available to receive the consignment a card will be left informing the recipient of the steps needed to complete the delivery process. In some cases this may be that the recipient needs to collect their consignment from a local Post Office. Where a delivery fails the item will be returned to Finer By Nature by the delivery service. The cost to resend the order will be met by the customer
All deliveries are sent on a 24 hour service, Monday to Friday except where delivery restrictions apply, i.e Scottish Highlands, Islands and others Where the consignment (Product plus packaging weight) is up to 2kg. these parcels will be sent on a Royal Mail 48 Service. On occasion items ordered may be outside of the requirements to send with Royal Mail 48 i.e too long, but will be under 2kg. On these occasions these orders will be sent on a courier service and charged accordingly.
Shipping to mainland Europe:
All shipping to these areas is on an case by case basis and will be quoted and agreed prior to order confirmation and dispatch. Please note that all deliveries require a signature from the customer to confirm delivery; however if alternative arrangements or a request is made for delivery without a signature (e.g. leave at side of house), then it is at the customer's risk, Finer By Nature LP will not accept any liability for lost or missing goods.
If you are out when we try to attempt your delivery we will leave you a card notifying you of our attempt and we will re-attempt the following working day. Should this re-delivery fail our courier will hold your parcel in the depot for up to 7 days whilst you arrange a final delivery. Should you not arrange for this to be done you will be charged for redelivery of your order.
Back Orders
If your item is not in stock, we will back order for you. You will be contacted with the option to cancel your order if you would rather not wait.
Tax Charges
VAT is currently charged on your purchases at the appropriate rate unless the product is VAT exempt
Credit Card Security
During the checkout process you will be asked for your debit or credit card details, in order to complete the purchase transaction. This is a fully secure and encrypted process provided by our payment gateways.
We do not store credit card details nor do we share customer financial details with any 3rd parties
Privacy Policy
This Privacy Policy describes how your personal information is collected, used, and shared when you visit or make a purchase from www.FinerByNature.co.uk (Site)
PERSONAL INFORMATION WE COLLECT
When you visit the Site, we automatically collect certain information about your device, including information about your web browser, IP address, time zone, and some of the cookies that are installed on your device. Additionally, as you browse the Site, we collect information about the individual web pages or products that you view, what websites or search terms referred you to the Site, and information about how you interact with the Site. We refer to this automatically-collected information as "Device Information".
We collect Device Information using the following technologies:
– "Cookies" are data files that are placed on your device or computer and often include an anonymous unique identifier. For more information about cookies, and how to disable cookies, visit http://www.allaboutcookies.org.
– "Log files" track actions occurring on the Site, and collect data including your IP address, browser type, Internet service provider, referring/exit pages, and date/time stamps.
– "Web beacons", "tags", and "pixels" are electronic files used to record information about how you browse the Site.
Additionally when you make a purchase or attempt to make a purchase through the Site, we collect certain information from you, including your name, billing address, shipping address, payment information (including credit card numbers), email address, and phone number. We refer to this information as "Order Information".
When we talk about "Personal Information" in this Privacy Policy, we are talking both about Device Information and Order Information.
HOW DO WE USE YOUR PERSONAL INFORMATION?
We use the Order Information that we collect generally to fulfill any orders placed through the Site (including processing your payment information, arranging for shipping, and providing you with invoices and/or order confirmations). Additionally, we use this Order Information to:
– Communicate with you;
– Screen our orders for potential risk or fraud; and
– When in line with the preferences you have shared with us, provide you with information or advertising relating to our products or services.
We use the Device Information that we collect to help us screen for potential risk and fraud (in particular, your IP address), and more generally to improve and optimize our Site (for example, by generating analytics about how our customers browse and interact with the Site, and to assess the success of our marketing and advertising campaigns).
SHARING YOUR PERSONAL INFORMATION
We share your Personal Information with third parties to help us use your Personal Information, as described above. For example, we also use Google Analytics to help us understand how our customers use the Site — you can read more about how Google uses your Personal Information here: https://www.google.com/intl/en/policies/privacy/. You can also opt-out of Google Analytics here: https://tools.google.com/dlpage/gaoptout.
Finally, we may also share your Personal Information to comply with applicable laws and regulations, search warrant or other lawful request for information we receive, or to otherwise protect our rights.
BEHAVIOURAL ADVERTISING
As described above, we use your Personal Information to provide you with targeted advertisements or marketing communications we believe may be of interest to you. For more information about how targeted advertising works, you can visit the Network Advertising Initiative's ("NAI") educational page at http://www.networkadvertising.org/understanding-online-advertising/how-does-it-work.
To receive communications such as newsletters you must Opt-in and have the right to Opt-out at any time by selecting the un-subscribe options on the bottom of all such communications
DO NOT TRACK
Please note that we do not alter our Site's data collection and use practices when we see a Do Not Track signal from your browser.
YOUR RIGHTS
If you are a European resident, you have the right to access personal information we hold about you and to ask that your personal information be corrected, updated, or deleted. If you would like to exercise this right, please contact us through the contact information below.
Additionally, if you are a European resident we note that we are processing your information in order to fulfill contracts we might have with you (for example if you make an order through the Site), or otherwise to pursue our legitimate business interests listed above. Additionally, please note that your information will be transferred outside of Europe, including to Canada and the United States.
DATA RETENTION
When you place an order through the Site, we will maintain your Order Information for our records unless and until you ask us to delete this information.
CHANGES
We may update this privacy policy from time to time in order to reflect, for example, changes to our practices or for other operational, legal or regulatory reasons.
CONTACT US
For more information about our privacy practices, if you have questions, or if you would like to make a complaint, please contact us by e-mail at [email protected] or by mail using the details provided below:
Finer By Nature Ltd
Unit 1 ABC Whitestone Business Park
Hereford
HR1 3SE
Tel: 01432 345388
Returns Policy & Damaged Goods
Please try to check your delivery on receipt. If signing for goods that are damaged please sign as "damaged", or "unchecked". In the unlikely event your order is received damaged please contact us immediately. Contact us with your Finer By Nature order number and with details of the problem and from where and when the returned parcel can be conveniently collected. We will arrange to replace or refund your order, whichever your preference. It is your responsibility to notify us of any incorrect or damaged goods supplied within 7 working days of delivery.
Your rights to return goods are protected under the EU Distance Selling Directive which can be found at http://www.hmso.gov.uk/si/si2000/20002334.htm
Refunds Policy
Faulty Goods
Under the Sale of Goods Act 1979 any item you purchase from FinerByNature.co.uk should be as described, of a satisfactory quality and fit for purpose. This means that if a product turns out to be damaged or faulty at the time of sale, or if a fault emerges over time (12 months maximum), you are entitled to a refund, repair or replacement. FinerByNature.co.uk will arrange collection and cover the cost of shipping.
Your right to cancel
When you buy goods online from FinerByNature.co.uk you have 7 working days after placing your order to change your mind and cancel, this can be for any reason. You will however need to notify us in writing within this time frame and return the goods within 21 days if they have already been dispatched. FinerByNature.co.uk will then issue a full refund within 30 days provided the goods have been received by FinerByNature.co.uk. The purchaser is responsible for shipping (and cost of shipping) back to Finer By Nature.
Exceptions to this refund policy (unless faulty or damaged goods) are.
Products made to your specifications or personalised.
Products considered perishable i.e. fresh/frozen meats and other ingredients.
Products that are sealed or unopened on delivery but have been opened i.e. food, treats, supplements (Any sealed/unopened product will be refunded).
Finer By Nature LP